Spriggan's music:
Spriggan's CD, Mind The Gap is available on CDBaby!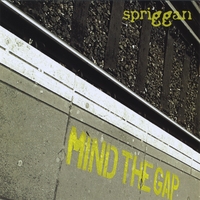 These Internet "Radio" stations are playing our début track "Step It Out Mary". Please drop them a line and thank them for playing Spriggan.
Landz Edge Radio
SugarNote Radio (Shoutcast)
As always, you're invited to come to our shows and hear us LIVE!
So click on that EVENTS button to see when and where we'll be performing next!